Repairs / Sales now in London and Peterborough
In addition to the London workshop, a second workshop in Peterborough is now operational.
As an alternative to posting items, both workshops offer the opportunity to drop off instruments for repair, or to try out pre-owned instruments.
Typically the London workshop is during the academic term and the Peterborough workshop during half term/out of term holidays.
London - Crystal Palace, South London
Peterborough - 15 mins from A1(m) junction 16.
Workshops are not public shops. Visits by appointment only.
This A6 size, 30 page booklet is packed full of hints and tips on how to keep your recorder in optimum condition. The book was created following the 'Looking after your Recorder' workshops run by Julie Dean over many years. The best care advice is now consolidated into this handy guide. First published in April 2022, the book was officially launched at the Easter Recorder Course, Derbyshire in April 2022.
Sections covered include:
Common issues with recorders
Best care routines
Care of the joints
Oiling
Blowing in new recorder
Signs of voicing problems


And much more.
Recorder Maintenance Presentation
This practical and informative presentation demonstrates recorder voicing, common problems and maintenance advice.
Pre-owned Recorders
All pre-owned instruemnts are fully revoiced, serviced and tested before sale. Find a reliable instrument at a bargain price.
Instrument sales for charity have so far raised
£8797.00!
Charity sales support
Walter Bergmann Fund, and various other charities.
Following on from the highly popular 'Rounds for Recorders' workshop sessions held in person and online, The Rounds for Recorders volumes are now available.

Rounds can be a useful tool for recorder players as warm up exercises, a simple resource for technical work, learning a new instrument or as performance pieces. Each Rounds for Recorders volume contains 20 rounds, ranging from short, simple pieces to more complex works. Each round is printed for soprano/tenor, alto and bass recorders. Researched to enhance player knowledge, these rounds provide musicians with plenty of fascinating material to both read and perform. Always interesting but reflecting past times, some of the rounds contained within are unsuitable for children.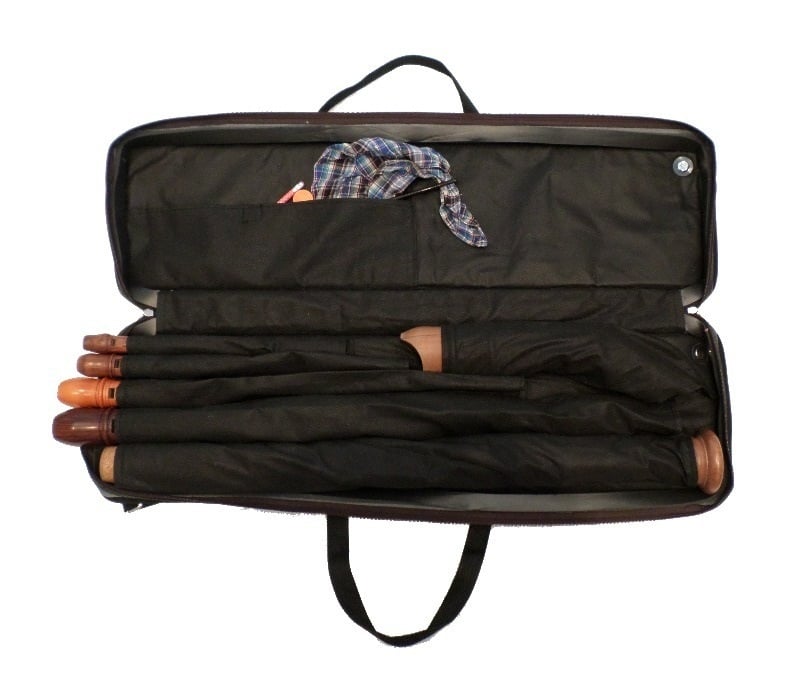 A popular and convenient case holding Sopranino, Soprano, Alto, Tenor and Bass recorders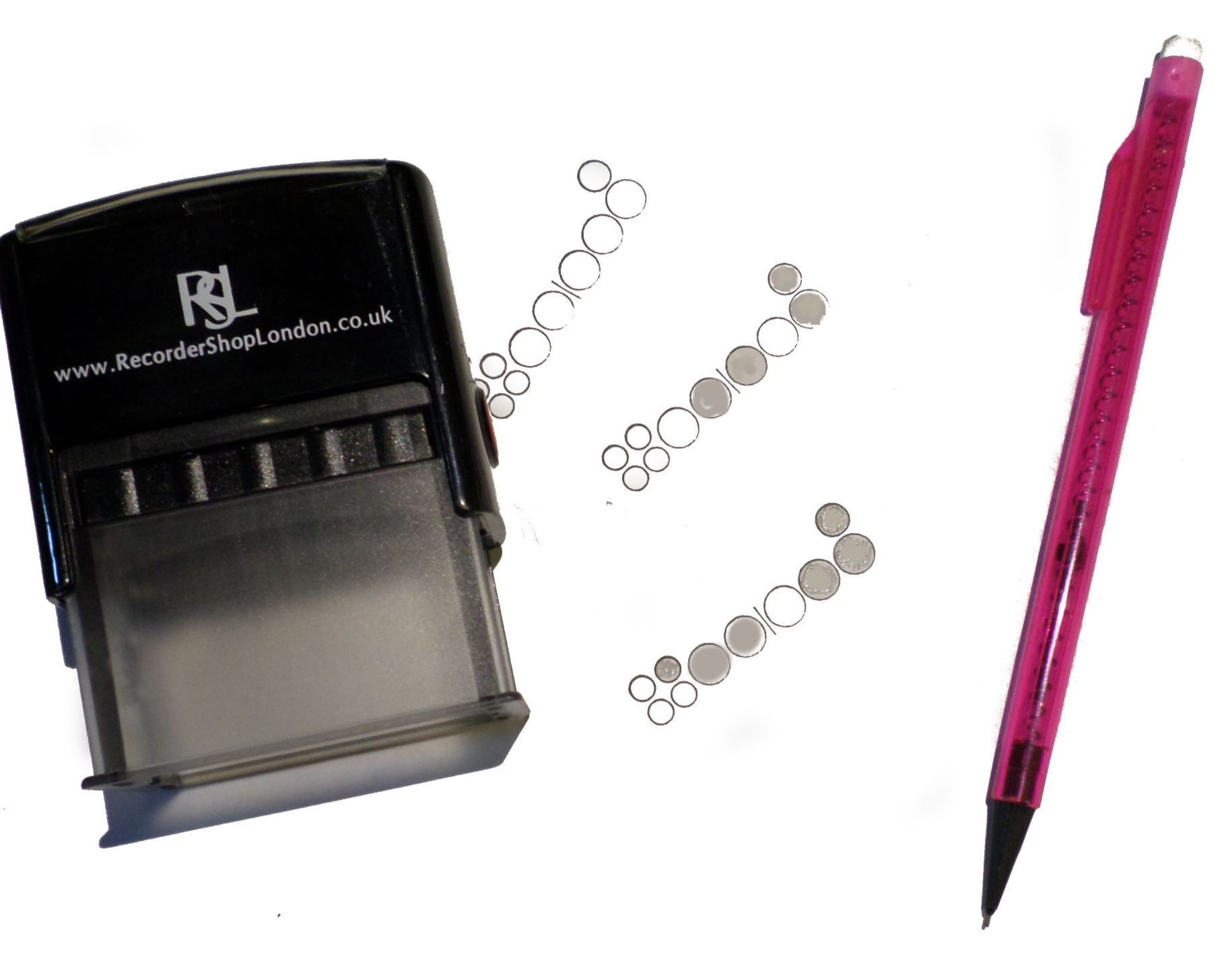 Self inking stamp for quick notation of recorder fingerings.
Perfect for Teachers
Wooden Recorder Keyring
Perfect f Recorder player
Recorder Shop London
on the road...
The shop will be at several events and courses this year, offering shop items and a repair service/consultation.
11 Feb
SRP – South London Branch
---
4 Mar
SRP – East Berks Branch
---
30 Mar – 6 Apr
Easter Recorder Course, Derbyshire
---
20 May
SRP – London Branch
---
10 June
SRP – Mid Herts Branch
---
25 Aug –27 Aug
Summer Recorder Festival, Cheltenham
If you are holding an event and you like the shop/workshop to attend do get in touch via email.